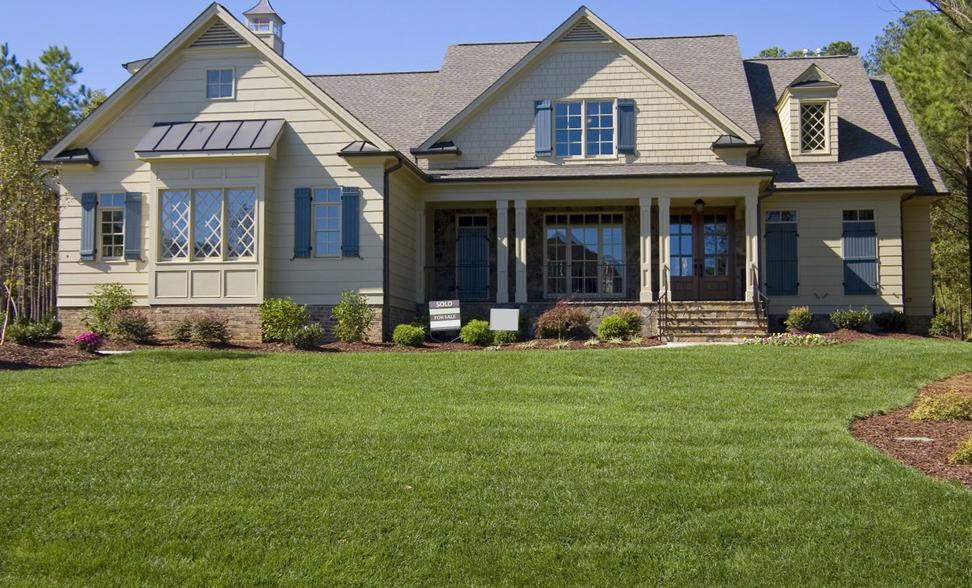 If you are selling your home in today's real estate market you could receive multiple offers on your home. This is a great position for a seller to find themselves and allows them to consider more than one option. These multiple offer situations may also drive the price up above the original asking price. But before breaking out the champagne, take a moment to read each offer thoroughly to reveal what else is being requested. The highest offer is not necessarily the best offer.
Making the decision to accept, decline or counter an offer can be very difficult and confusing for a homeowner. A real estate agent can help you navigate these turns and make sense of the stipulations and conditions in the contract. The experienced agents at Spring Hill Realty have provided the following as things to consider when presented with an offer:
Is The Buyer Pre-Approved?
Before accepting an offer you should always make sure that the potential buyer(s) is pre-approved to borrow from their lender or bank, not just pre-qualified. A buyer can be approved for different types of loans which offer different down payments and time limits to close. The type of loan can also potentially tell you a lot about your prospective buyer(s)' creditworthiness and financial state. A loan can make or break a deal so it is not uncouth to ask questions to determine the strength of the loan. The contract should also lay out a time frame for the buyer(s) to follow that will keep the loan process on track to ensure closing on time.
Is the Buyer a Seller As Well?
You will also receive offers that have a contingency that states the buyer(s) must sell their home first before buying your home. Depending on the amount being offered and any other stipulations the contract may have, this could be a good offer for the property. Before accepting, make sure to ask for details regarding the other sale: i.e. address, length of time on the market, the buyer's pre-approval status, closing date, etc. The buyer's sale will directly affect your sale so it is imperative that it be as solid as possible.
How Much Earnest Money is Being Offered?
An offer that is based on simply the signatures is no better than a handshake and a smile. For a contract to be binding there must be some consideration (or something of value) exchanged between the two parties. This is accomplished by the buyer making a "earnest money deposit". The bigger the earnest money being offered, the more serious the Buyer is about purchasing your home. This helps to eliminate buyers that may just be trying to tie your property up in hopes of getting a better deal and then escaping the deal through one of their contingencies.
Are You or the Buyer Paying the Closing/ Title Costs?
There are many ways to split the difference and negotiate these numbers. It is typical for the seller to pay the real estate commissions to the real estate companies involved and for the Buyer to pay the costs associated with securing their loan. There will also be costs paid to the title company for the title search and title policies as well as their closing fees to be considered. All of the items listed above can be negotiated to favor either party should the contract specify and the contract should be reviewed for these items before accepting the offer.
What Else is the Buyer Asking For?
There are other miscellaneous items that a Buyer may also ask you to provide. These could include: a limited home warranty policy, repairs on the home as a result of the home inspection process, cost of surveys/ soil tests if needed, furniture and/ or appliances, etc. If the home is priced and listed correctly in the first place, then many of these things will not become a major concern for negotiations. It is important for a Seller to keep in mind that they have the control and are not obligated to take an offer or follow through with one that has been negotiated down further than what is comfortable to them.
What do I Keep and What Do I Let Go?
Generally when you sell your home, you will leave all the "permanent fixtures". This includes: air conditioning units, refrigerator, stove , ceiling fans, light fixtures, TV brackets, etc. If it is in your home when a potential buyer views then it can be asked for when the offer is submitted, permanent or not. A good rule of thumb would be to remove anything you do not want to sell with the house, if possible, or have it clearly noted in the listing information.
What is the Final Closing Date?
The time it takes to close a sale can vary as well. This can depend on the type of loan that the Buyer is approved for as well as the personal circumstances that may be affecting them (kids in school, sale of their home, job transfer, etc.). If the closing date is requested on a date that is before you're ready, there is an option available that allows the sale to still close and the new owner's can rent it back to the previous owners for a specified period of time and money.
Our agents at Spring Hill Realty are top notch in dealing with contract negotiation and will make sure that you get the very best offer on your home.